Dreaming Of
: Thanksgiving Dinner. (GET IN MY BELLY).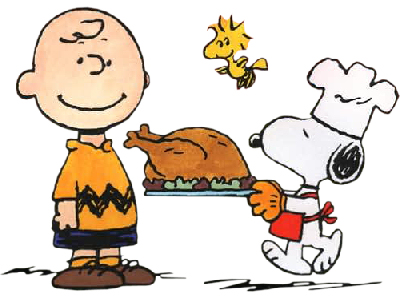 From Peanuts by Charles M. Schulz


Missing
: New Orleans and all the people I'll be eating Thanksgiving Dinner with.
Listening To
: Main Titles (Back to the Future III) by Alan Silvestri (I watched the trilogy back to back at the
Prince Charles Cinema
for Monsieur's birthday so that explains that one).
Watching
: Monsieur dance around the room to The Lion King Soundtrack (musical and film).
Wishing For
: Gainful employment and more
Rococo Chocolates
(those didn't last long).
Wearing
: My Pyjamas. (Teenage Mutant Ninja Turtles t-shirt and stripy bottoms for those of you who want to know. That's right I dress up for bedtime).
What are you currently musing over?
Love
Madame Squirrel